The ancient Roman civilization is often associated with tales of decadence, debauchery, and open sexuality. While there is some truth to these perceptions, it is crucial to explore the nuanced realities of sex and prostitution in ancient Rome, moving beyond sensationalized narratives and uncovering a more comprehensive understanding of this complex aspect of their society.
Ancient Rome was a bustling metropolis where a diverse range of sexual practices and attitudes existed. While the Romans were known for their liberal approach to sexuality, it is essential to recognize that their perspectives were influenced by social, cultural, and moral considerations prevalent during that era.
Prostitution played a significant role in ancient Rome, with a thriving industry catering to the sexual desires of its inhabitants. Prostitutes, known as "meretrices" or "prostitutes," were a visible presence in the city, offering their services to a broad spectrum of clientele. Contrary to popular belief, not all prostitutes in ancient Rome were destitute or forced into the profession. Some women actively chose this path as a means of financial independence or as a way to ascend the social ladder.
The Roman perspective on sex encompassed a wide range of experiences and practices. While there were instances of wild and open sexuality, it is important to note that Roman society was not solely defined by such behaviors. Marriage and family were highly valued in Roman culture, and fidelity within the institution of marriage was considered a virtue.
Despite the existence of brothels and the prevalence of prostitution, it is crucial to avoid oversimplifying the complexities of ancient Roman sexual practices. While sexual encounters outside of marriage were not uncommon, they were subject to social norms and expectations. Extramarital relationships were often viewed as a means to satisfy physical desires while maintaining the stability of the family unit.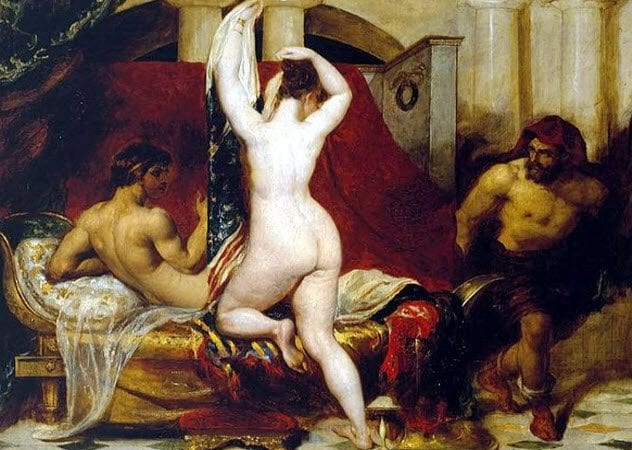 Eroticism and sexual entertainment were also an integral part of ancient Roman society. The city was adorned with luxurious bathhouses, theaters, and public spaces where citizens indulged in various forms of sensual experiences. The infamous Lupanar, a well-known brothel in Pompeii, stands as a testament to the erotic inclinations of the ancient Romans.
While the popular perception of ancient Roman sexuality often centers around excess and debauchery, it is important to recognize that this represents only a fraction of their complex cultural landscape. By delving deeper into the subject, we gain a more nuanced understanding of the interplay between social norms, individual desires, and the multifaceted nature of human sexuality.
The realities of sex and prostitution in ancient Rome were far more intricate than mere tales of wild and unrestrained indulgence. They reflect the complexities of a society that navigated the fine line between personal desires and societal expectations, with various factors shaping the attitudes and behaviors surrounding sexuality.
By examining the historical context and the factors that influenced sexual practices in ancient Rome, we can better appreciate the diverse perspectives and realities of this fascinating civilization. It is through such exploration that we move beyond the sensationalized stories and uncover a deeper truth about sex and prostitution in ancient Rome, enriching our understanding of human history and the ever-evolving nature of societal attitudes toward sexuality.